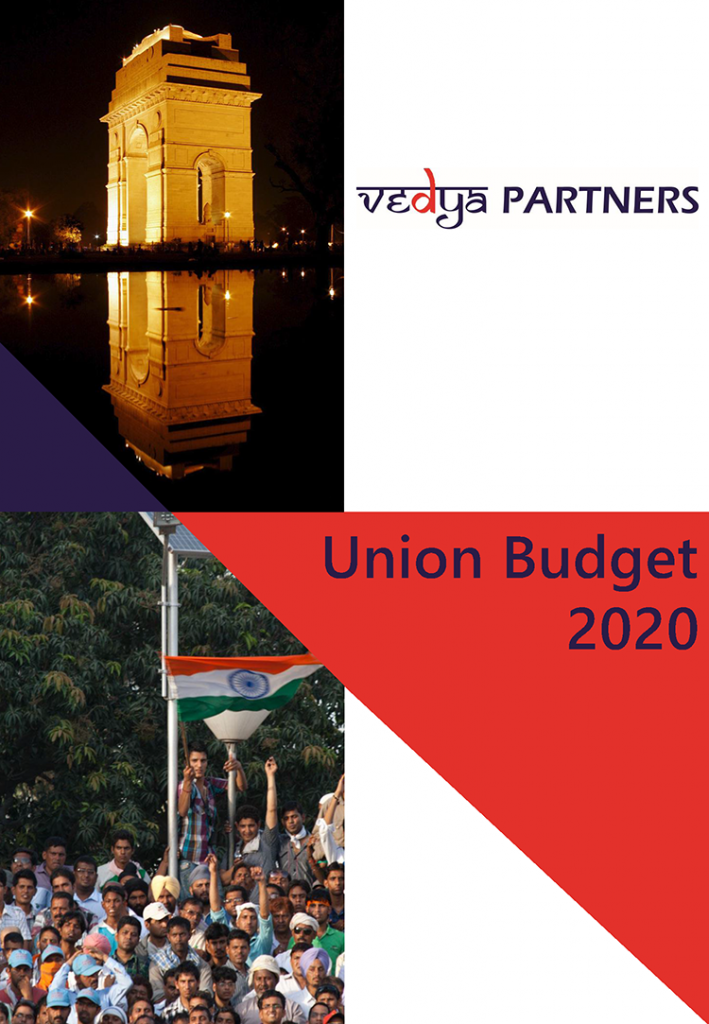 Union Budget 2020
On the 01 February 2020, Mrs. Nirmala Sitharaman presented the Annual Union Budget, the Finance Minister presented the Union Budget 2020 under three prominent themes Aspirational India, Economic Development and Caring Society.
The Union Budget provides special emphasis on agriculture, irrigation and rural development further to augment local water sources, Jal Jeevan Mission has also been announced. The Union Budget further proposed for setting up five Smart Cities in collaboration with the states under a PPP mode. The government has announced incentivising states for formulating and implementing plans for ensuring cleaner air in big cities.
The Budget proposes to abolish Dividend Distribution Tax (DDT) from 1 April 2020. The dividends will consequently be taxable in the hands of the shareholders. Further, the Budget proposes introduction of a new personal tax regime. This new regime is optional for the taxpayer and provides for lower tax slab rates.
As always, we at Vedya would be happy to hear your comments and look forward to your queries and questions.
Disclaimer
This booklet is prepared exclusively for the benefit and use of the clients of Vedya Partners | Vedya Partners & Advisors ('Vedya'). This should not be used as a substitute for professional advice. Reasonable care has been taken for ensuring the accuracy and the authenticity of the contents of this booklet. However, we do not take any responsibility for any error or omission contained therein on any account. It is recommended that the readers should take professional advice before acting on the same. The provisions contained in the Finance Bill (No. 1), 2020 ('The Bill') are proposals and are likely to undergo amendments while passing through Houses of Parliament before being enacted.

Vedya Partners | Vedya Partners & Advisors
A-110, Defence Colony, New Delhi – 110 024
+91 11 4575 6872, +91 11 4382 9908
Contact@vedyapartners.com
www.vedyapartners.com